An Easy Way to Become Parent of the Year at Your Kids' School
As parents we are all pulled in a million directions on a daily basis. There is stuff for the kids, stuff to do at home, stuff for work and oh yes, personal stuff as well!
As a mom there are days when I wish I could be parent of the year at my girls' school but for one reason or the other, it just doesn't happen. I might not be able to volunteer because I have to work or I might bring the "wrong" snack to the Halloween party and none of the kids eat it (I have learned my lesson on this one already got the snacks for this year's party approved!).
But with my girls in their last year at elementary school, I decided I was going to figure out something that I could do to at least hold the title of parent of the year (at least for one day) to make my girls happy along with other students (alright...the praise helped also).
I set out to find something that would be creative, different and most importantly, easy for me to do as I am always short on time, like all of you.
That is when I remembered, Custom Ink. I've dabbled in designing custom products like t-shirts and bags, and it all began with our Rachel and Company tote bag. If you've worked with us, then you know the team carries supplies in their bags to each organizing appointment, and we may have even given you one as a "thank you" for being a client or attending an event that I've spoken at or hosted.
With extremely limited time to focus on creating and designing products (yet wanting things to look professional), I knew that I needed to find a company that made the design and ordering process simple for me. I created my tote bag a few years ago through Custom Ink, and I've been singing their praises ever since.
So, when my girls were given the chance to design something for their student government group at school (SGA), they were all about it! And I got that parent of the year status...a win/win! :) My girls were thrilled to design something and Custom Ink made it incredibly easy for them to do it. Honestly, all I had to do was sit back and let them design on the computer, which is kind of a dream scenario for a busy parent who still wants to look like a parent of the year for supplying beautiful t-shirts!
Custom Ink offers a huge selection of art and fonts to choose from and over 1,000+ options like shirts, bags and other name brand apparel from places like as Under Armour, The North Face, Nike, Adidas, Hanes, and Champion. Working with them was a dream and the possibilities seem endless for any school group, team, club or spirtware.
It was truly a win/win for everyone involved. The SGA group at our school got some really fun, custom shirts, my girls had fun with the entire design process and I got to be "that mom" who supplied all the kids with another shirt for the moms to fold. Ha!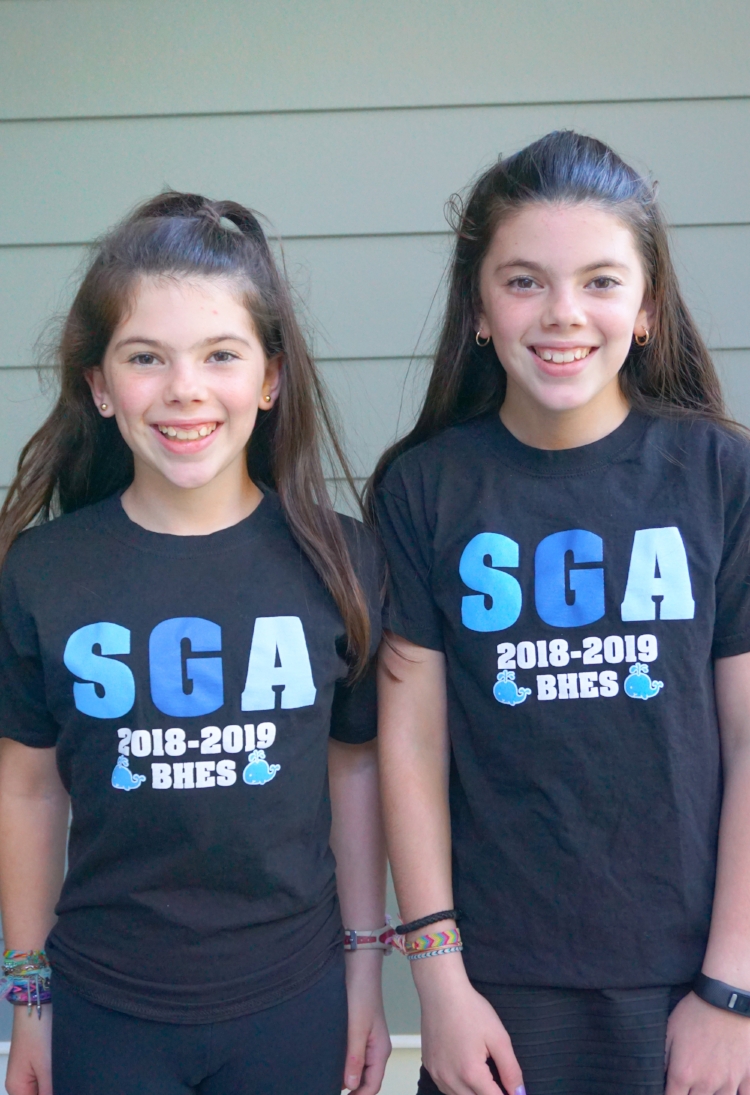 This post is sponsored by Custom Ink. All opinions are my own. Read my disclosure policy for more info.