PARTNERSHIPS
WORKING WITH RACHEL ROSENTHAL
LET'S TALK ABOUT HOW WE CAN WORK TOGETHER
As someone who is deeply trusted by parents and busy professionals, I'm often asked about the products that I use and the brands that I recommend. That means I'm always on the look-out for partnerships with companies who provide high-quality, functional and aesthetically appealing solutions, ideas and products that can help create a well-organized home or office.
Whatever your marketing goals are I offer excellent opportunities meet your needs. Some of the many ways to collaborate:
>> Blog / Lifestyle Posts
>> Giveaways
>> Brand Ambassadorships
>> Product Reviews
>> Affiliate Advertising
>> Event Hosting
>> Speaking & Media Engagements
Check out some of my highly successful campaigns, get to know my business, and see if I'm a good fit? Click here to view my media kit - full of stats, examples, and more about me & my work.
DEEP DIVE INTO SELECT COLLABS
Rachel partnered her organizing expertise through a campaign with TODAY Parents on their Instagram account (@todayparents). Combining her experience as a mom with her decade of organizing experience, Rachel shared a series of photos and videos to highlight her tips for getting organized at the end of the school year. TODAY Parents' audience has a proven interest in receiving information geared towards realistic advice and family-focused topics. The engagement surrounding the campaign proved that Rachel's easy to follow tips and visuals were a helpful resource for the TODAY Parents audience.
Rachel and Framebridge worked together on a partnership that showcased how frames are an an amazing, clutter free, one of a kind gift, especially for those looking for a memorable gift around the holidays. Rachel created frames for her husband and members of her family filled with sentimental photographs, like no other physical gift could bring. The product images were shared on Rachel's blog, weekly newsletter and social media networks along with a discount code and a link directly to Framebridge's website. The campaign was successful in increasing Framebridge's social media following as well as increasing sales.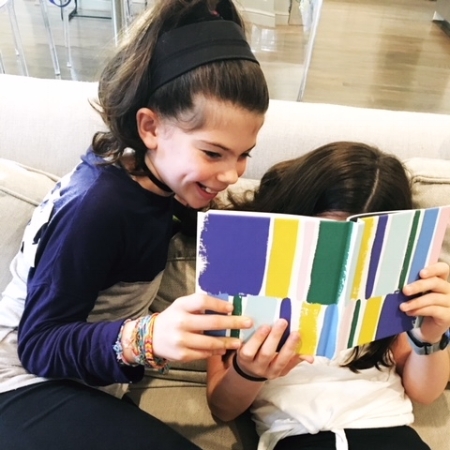 Focused on creating ways to preserve photos, Rachel and Chatbooks created a partnership focused on their custom, personalized photo books. Rachel's professional input on the benefits of photos preservation coupled with her identical twins' involvement throughout the process was featured on Rachel's blog. The campaign increased exposure and sales for Chatbooks and was promoted in Rachel's weekly e-newsletter and on social media channels, which included direct links and a discount code to shop Chatbooks products.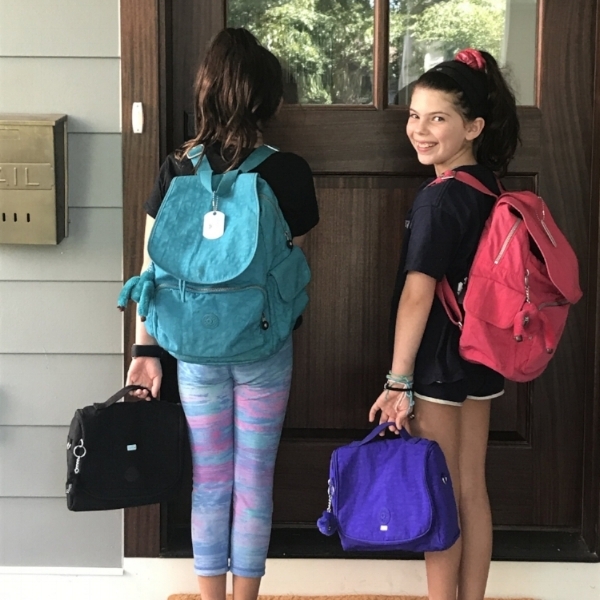 During the Back to School 2017 season Rachel and Mabel's Labels focused on the company's clothing and household labels. Rachel's identical twin daughters created personalized labels to showcase their individuality and highlighted the products unique customization for kids and the benefits of using the labels in the new school year. The campaign included blog posts on both Rachel and Mabel's Labels blog which featured styled product photographs, a giveaway for readers, and a discount code to promote sales directly linked to the Mabel's Labels shop page. The campaign was promoted through social media channels and weekly newsletters and was successful in increasing Mabel's Labels social media engagement, sales, and website traffic.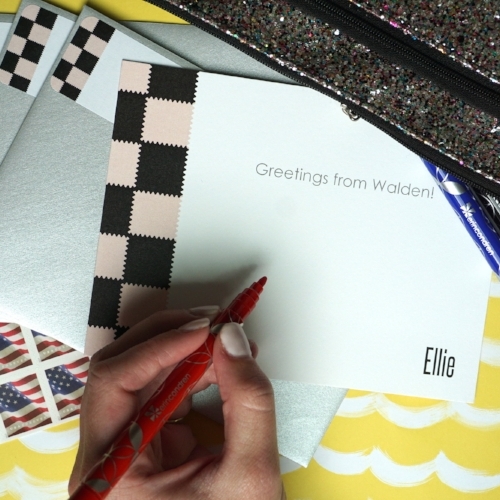 In a blog series dedicated to show how families can get organized through the use of Erin Condren paper products, Rachel partnered with Erin Condren to highlight several products and provide direct links to shop on the Erin Condren site. Rachel shared her expertise for how kids can get organized before summer camp and the benefits of using a planner as a parent, which included a giveaway to win an Erin Condren LifePlanner. The series was promoted on all of Rachel's social media channels, the blog, the weekly e-newsletter, and on the TODAY Parenting Team site which resulted in increased exposure, sales, and social media engagement for Erin Condren.
During the Back to School 2018 season, Rachel partnered with Yumble in a campaign to promote their prepared food delivery service for kids. The campaign focused on the variety of healthy food options for kids, and the convenient role it plays in saving time for busy parents. Rachel promoted Yumble and their products through a series that included an Instagram post, Instagram stories, and promotion with direct links on Rachel's weekly e-newsletter which included a discount code for readers to shop and save on Yumble products. The campaign was successful in building brand awareness for Yumble, through both website traffic and social media engagement.